services services services services
We Are Here For You Every Step of the Way
A team of K-12 experts dedicated to your success
Implementation and Project Management Simplified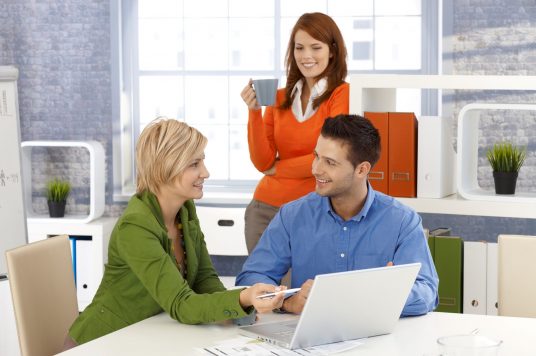 Our certified implementation team understands the unique needs of education.  As a matter of fact, they have been in your shoes as former K-12 technology professionals.
This experience enables them to bring a unique perspective to implementation of the One to One Plus software.  Their knowledge and commitment to our clients prepares your team and ensures that you get the maximum benefit from the software.
The Team and Tools to Help Your Team Thrive
Our implementation team provides in-depth training to ensure you and your team have a thorough understanding of the software.
Working with a wide range of school systems, our team provides consulting services on a variety of technology management topics.
Webinars, articles, and a client community page are among the resources utilized to share valuable information with our clients.
The One to One Plus software provides integration with leading SIS, MDM, and other systems to automate processes.
It's More Than Software....It's a Partnership
One to One Plus is a company that provides more than just asset management and help desk software to school districts. We focus on building a long-term relationship with our customers, which is why we often hear that we are an extension of their technology team.
When you choose us, you get more than just software—you get the support, consulting services, and experience of a team who knows how to work with schools just like yours. We understand that each district is unique, and we work hard to make sure you feel like you're getting exactly what you need from our services.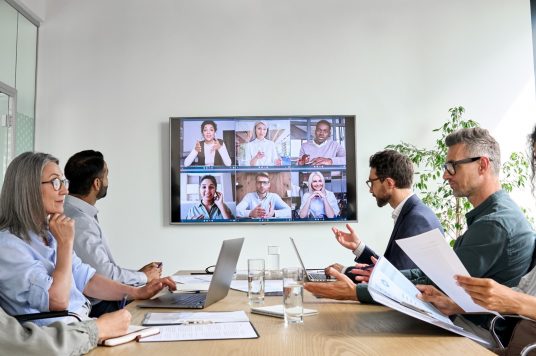 Experience the Power of One to One Plus
Learn how the One to One Plus software can help you and your team
Custom Demo
Let our K-12 professionals show you how our software can meet your school system's specific needs.
Demo on Demand
Get access to our library of short videos to take a self-guided tour of features most important to you.
Request Pricing
Our team will put together a proposal customized to fit the specific needs of your school system.
.
Connect
Business Hours
Mon-Fri
8:00 am – 5:00 pm
Phone Number
(877) 395-6586
Email
info@onetooneplus.com
Address
101 North Pine Street,
Spartanburg, SC, 29302
device management for schools K-12 device management K12 device management technology management for schools K12 technology management K-12 technology management device management for schools K-12 device management K12 device management technology management for schools K12 technology management K-12 technology management device management for schools K-12 device management K12 device management technology management for schools K12 technology management K-12 technology management device management for schools K-12 device management K12 device management technology management for schools K12 technology management K-12 technology management device management for schools K-12 device management K12 device management technology management for schools K12 technology management K-12 technology management device management for schools K-12 device management K12 device management technology management for schools K12 technology management K-12 technology management device management for schools K-12 device management K12 device management technology management for schools K12 technology management K-12 technology management device management for schools K-12 device management K12 device management technology management for schools K12 technology management K-12 technology management device management for schools K-12 device management K12 device management technology management for schools K12 technology management K-12 technology management device management for schools K-12 device management K12 device management technology management for schools K12 technology management K-12 technology management device management for schools K-12 device management K12 device management technology management for schools K12 technology management K-12 technology management device management for schools K-12 device management K12 device management technology management for schools K12 technology management K-12 technology management device management for schools K-12 device management K12 device management technology management for schools K12 technology management K-12 technology management device management for schools K-12 device management K12 device management technology management for schools K12 technology management K-12 technology management device management for schools K-12 device management K12 device management technology management for schools K12 technology management K-12 technology management device management for schools K-12 device management K12 device management technology management for schools K12 technology management K-12 technology management device management for schools K-12 device management K12 device management technology management for schools K12 technology management K-12 technology management device management for schools K-12 device management K12 device management technology management for schools K12 technology management K-12 technology management device management for schools K-12 device management K12 device management technology management for schools K12 technology management K-12 technology management device management for schools K-12 device management K12 device management technology management for schools K12 technology management K-12 technology management device management for schools K-12 device management K12 device management technology management for schools K12 technology management K-12 technology management device management for schools K-12 device management K12 device management technology management for schools K12 technology management K-12 technology management device management for schools K-12 device management K12 device management technology management for schools K12 technology management K-12 technology management device management for schools K-12 device management K12 device management technology management for schools K12 technology management K-12 technology management device management for schools K-12 device management K12 device management technology management for schools K12 technology management K-12 technology management device management for schools K-12 device management K12 device management technology management for schools K12 technology management K-12 technology management device management for schools K-12 device management K12 device management technology management for schools K12 technology management K-12 technology management device management for schools K-12 device management K12 device management technology management for schools K12 technology management K-12 technology management device management for schools K-12 device management K12 device management technology management for schools K12 technology management K-12 technology management device management for schools K-12 device management K12 device management technology management for schools K12 technology management K-12 technology management device management for schools K-12 device management K12 device management technology management for schools K12 technology management K-12 technology management device management for schools K-12 device management K12 device management technology management for schools K12 technology management K-12 technology management device management for schools K-12 device management K12 device management technology management for schools K12 technology management K-12 technology management device management for schools K-12 device management K12 device management technology management for schools K12 technology management K-12 technology management device management for schools K-12 device management K12 device management technology management for schools K12 technology management K-12 technology management device management for schools K-12 device management K12 device management technology management for schools K12 technology management K-12 technology management device management for schools K-12 device management K12 device management technology management for schools K12 technology management K-12 technology management device management for schools K-12 device management K12 device management technology management for schools K12 technology management K-12 technology management device management for schools K-12 device management K12 device management technology management for schools K12 technology management K-12 technology management device management for schools K-12 device management K12 device management technology management for schools K12 technology management K-12 technology management device management for schools K-12 device management K12 device management technology management for schools K12 technology management K-12 technology management device management for schools K-12 device management K12 device management technology management for schools K12 technology management K-12 technology management services services services