A Simple System to Manage Your School's Technology
Easily keep track of devices and help tickets — all in one place
Be More Efficient With an Integrated Software Solution
School technology directors are frustrated trying to manage the volume of K-12 tech devices and help tickets with spreadsheets and piecemeal programs. Our integrated, award-winning system gives directors everything they need in one place so they can do their jobs more efficiently and effectively.
Recognized by Industry Leaders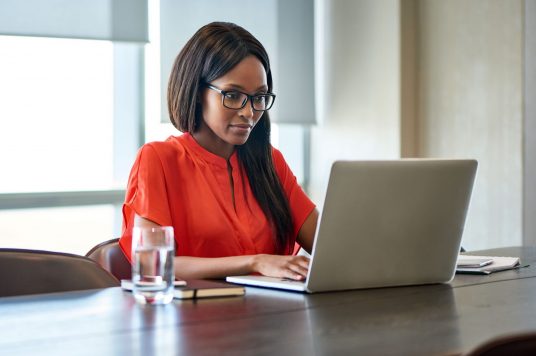 Explore the Must-Have Features of One to One Plus
Get everything you need to assign and track your school's devices and other technologies while efficiently managing help desk tickets.
Asset and Inventory Management
Between student and staff devices, classroom technologies, and much more, school systems today have more technology to manage than ever. To successfully accomplish this you need software that enables you to assign, manage, and audit all your assets in a single system.
Track and manage all of your devices and other technology assets in a single system.
Import and update devices with API's to Google, Microsoft, jamf, and other systems.
Assign and collect devices to and from students, staff, and locations using barcode technology.
Track asset history including help desk tickets, user assignments, invoices, and more.
Print multiple formats of bulk and individual asset tags directly from the system.
Conduct audits for sites, device types, funding sources, and others to reconcile your asset inventory.
Watch this video for an overview of asset management features.
Help Desk Management
Using and managing a help desk can be challenging for both end users and technicians. The One to One Plus help desk enables teachers, staff, and students to quickly submit help desk tickets that automatically route to the proper technician(s) for easy updating and closure.
Staff, students, and parents can easily submit help request using custom forms.
Help tickets can be automatically created and routed from email submissions.
Tickets can auto route to the appropriate technician(s) based on site or ticket type.
Automated notifications keeps everyone informed of updates to the tickets.
Create, access, and update tickets using the One to One Plus mobile app.
Generate, print, and email invoices for device damages directly from the ticket.
Watch this video for an overview of asset management features.
Students, Staff, and Locations Management
With more transient and remote learning students, tracking accurate student and staff information is more crucial than ever. The One to One Plus solution makes it easy to automatically import and update student and staff records, and track location data.
Automated imports handle adds, moves, and changes for both students and staff records.
Users can utilize SSO credentials from Google, Office 365, and others to log into the system.
Access student or staff history including assigned devices, tickets, invoices, and more.
Collect electronic signatures from students and staff for policies such acceptable use, technology agreements, and more.
Create, print, and email invoices for damages, technology fees, optional insurance, and other charges.
Receive notifications of newly enrolled, as well as inactivated students including devices still  assigned.
Watch this video for an overview of asset management features.
Mobile App and Productivity Management
Technology professionals need instant access to critical data. The One to One Plus software provides a wide range of tools to ensure you get the data you need when you need it to make the best, informed decisions.
Automated, built-in workflows streamline your teams business processes.
Utilize the mobile app for both iOS and Android for anytime, anywhere access.
View the real-time dashboard including charts and graphs with drill-down capability.
Automated notifications keeps everyone informed of updates happening in the system.
Access a wide range of standard reports and quick exports to manage your data.
Utilize the custom report generator to access the specific data you need.
Watch this video for an overview of asset management features.
These Clients Enjoy the Benefits of an Integrated Solution
Jason Paddock
Director of Instructional Technology
"One to One Plus helped us unify our various inventory methods in one place.  This allowed easy access to important information for our entire organization.  It has been very helpful."
Jay Lindler
Chief Technology Officer
"We have saved so much time with One to One Plus.  Previously, we had multiple systems for tracking information, asset assignment, user information, and invoices for damages.  We now have one system for all of these critical functions."
Elizabeth Bryant
Instructional Specialist for Technology
"I like that the software is easy to use and the company listens to the concerns of its clients."
Josh Moneypenny
Director of Technology
"This software is a powerful tool for tracking our student Chromebooks.  We use it heavily for collecting student signatures and assigning/collecting devices."
Troy Moore
Director of Technology
"We went from multiple systems used to track assets and help desk tickets to one integrated solution.  Our staff has enjoyed the benefits of using the software and find it streamlines their jobs.  We have watched this software continue to grow based on user feedback."
Jim Rieflin
Director of Technology
"We find that One to One Plus has allowed us to manage a school based 1:1 program without all the headaches.  We couldn't manage without it.  The company is very responsive and listens to our request."
Tina Leitzy
Director of Technology
"The combination of inventory management, help desk software and invoicing in one place has made our lives much easier.  Additionally, the tech support is great and always open to suggestions."
Think of Us as the Swiss Army Knife of K-12 Technology Management
Stop wasting time bouncing from system to system. Instead, track, manage and organize your school's assets and help tickets in one simple software.
Custom Demo
We'll put together a demo that addresses your school system's specific needs.
Demo on Demand
Watch a recorded demo to get a quick sense of the software's powerful features.
Request Pricing
Get an all-inclusive price estimate customized to meet the needs of your school system.
Be More Productive and Efficient With a Single Solution