K-12 Technology Management Just Got a Whole Lot Easier
K-12 Asset Management and Help Desk Software
Managing Your School's Technology Can Be Overwhelming
K-12 asset and help desk management are an ever-increasing challenge.  You work tirelessly managing repairs, updates, and new devices while trying to keep up with all the new, must-have technology.  And remote learning? Asset management for schools became even more difficult as technology turned into a necessity for everyday instruction.
Is your current asset management and help desk system fragmented with:  non-integrated systems, disparate spreadsheets, and manual, hand-written documents and forms?
What if there was a single, integrated system to make the process easier and more efficient?
The K-12 Asset Management and Help Desk Software to Help You Achieve More
We've been in your shoes and know the frustration with piecemeal programs.  Our team includes former K-12 technology professionals who understand having to make do with existing library systems for device assignments, email to manage help tickets, and an overwhelming number of spreadsheets and paper forms.
One to One Plus provides a fully integrated asset management and help desk system giving you everything in one place so you and your team can be more effective and efficient.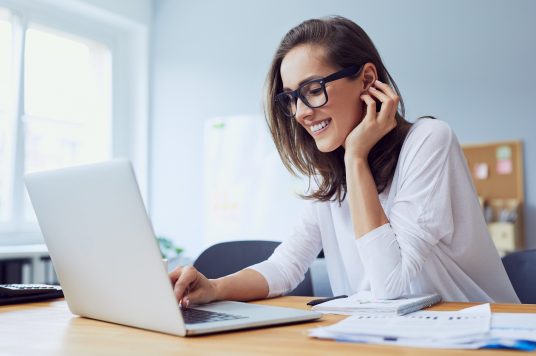 See how One to One Plus can enable your district to be better organized and more efficient.
Say Goodbye to Piecemeal Systems
See how the seamless integration of One to One Plus can benefit you and your team.
Join a Community of Technology and Education Professionals
Our users come from schools of all sizes across the nation.  Connect with the One to One Plus community for shared knowledge, best practices and ideas related to K-12 asset management and help desk ticketing.
Our Customers Tell Our Story Best
Dr. Tammy Haile
Executive Director of Technology
"Before One to One Plus, we had separate systems for our asset management and work orders.  Now everything is in one place.  The integration factor of One to One Plus has been a huge help to our school system."
Kerry Morgan
Director of Technology Systems
"We have been very pleased with both the quality of the product and the support that we receive.  We use all the modules — deployment tool, asset management, and help desk system.  The system has allowed us to go paperless and saved us a tremendous amount of time and money."
Mike McKay
Chief Technology Officer
"The software is straight forward.  It gives our teachers and technicians an easy way to track inventory and submit ticket requests.  The customer service through rollout and onboarding has been phenomenal."
Josh Shepard
Director of Technology
"The software is easy to use, customizable, and ready to go on day one.  The support team is so knowledgeable and responsive.  We simply couldn't imagine going with another asset management or help desk solution."
Josh Moneypenny
Director of Technology
"This is one of the best companies I have ever dealt with in Education.  They are quick to respond and add features that have been requested."
Kathy Fetch
Technology Secretary
"This software is very customizable.  It is easy to navigate and find the information that you are looking for since everything is connected.  The staff is amazing.  If I have a question, idea, or suggestion, they give immediate answers."
Dr. Jimmy Pryor
Assistant Superintendent for Technology
"When we first saw One to One Plus, it was apparent that it was built for education.  The software is very user friendly and helped us drastically enhance our 1:1 and help desk processes.  The support team is always ready to help either myself or anyone on my team or in the schools"
Kyle Jones
Director of Technology
"The software is so easy to use and their support team is amazing.  It would be impossible for us to effectively manage thousands of devices without this software.  Using One to One Plus, we now have a central repository of our 1:1 devices, users, classroom technology and help desk."
Donnie Elder
Director of Technology
"One to One Plus saves our department so much time and makes us much more efficient.  We love having an integrated solution to manage our devices, our users, and our help desk all in one place."
Put an End to the Stress of Non-integrated Systems
Choose from the options below to see how our K-12 Asset Management and Help Desk software can help you and your school system.
Custom Demo
We'll put together a demo that addresses your school system's specific needs.
Demo on Demand
Access a library of recorded demos to get a quick sense of the software's features.
Request Pricing
Get an all-inclusive price estimate customized to meet the needs of your school system.