Built By K-12 Technology Professionals
Large enough to meet your needs, but small enough to know your name
From a Small-Town Beginning to a Nation-Wide Presence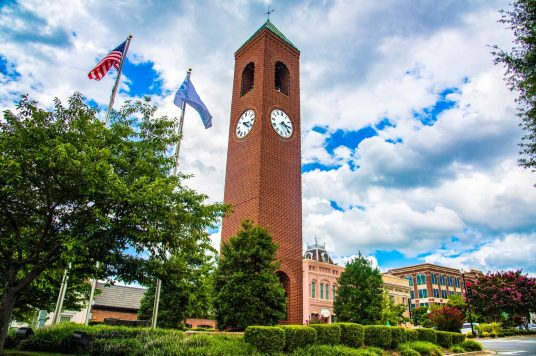 Based in Spartanburg, South Carolina, One to One Plus started with a simple conversation among two school technology directors and our founder. That discussion unveiled the difficulties school districts faced in trying to manage their technology.
Some of those challenges were uncovered were:
Managing more technology than ever
Deploying more technology than ever
Dealing with an ever increasing number of work orders
Ensuring proper paperwork and fees were collected
Schools were attempting to piece together a solution.They were using the library system to track device assignments.They had a separate work order system. They were relying on a ton of manual processes and a mountain of paperwork. It simply wasn't working. That's when the idea for One to One Plus was born. What if we combined our knowledge and built a single, integrated software solution to meet these specific needs of K-12? From there, the journey began.
A Single Solution For Your Technology
Through the development process, we purposely sought guidance and input from a wide range of technology and K-12 professionals.
These professionals included:
CTOs and directors of technology
Technicians
Media Specialists
Princials, bookkeepers, and other local school personnel
The result of our work and their input is a software system that is spot-on in meeting the needs of K-12.
Since those early days, we have grown to now serve millions of K-12 technology and education professionals from school systems of all sizes across the nation. From the start, the company has been built on relationships and partnerships with K-12 school districts and personnel. Even as we have grown, the one thing that has not and will not change is our team's relentless commitment to customer support. We pride ourselves on delivering a quality software solution with unparalleled customer service. This level of commitment has enabled us to build a company that is large enough to meet your needs but small enough to know your name.
Built to Streamline Your Team's Tasks in One Simple System
At One to One Plus, we know you want to be organized and on top of your school's vast amount of technology. You need a simple way to manage and monitor all the devices and help tickets.
In this video, our founder Burt Lancaster and a few of our clients explain the value of having an integrated system to track assets and manage help tickets — in one place.
Be More Productive and Efficient With a Single Solution
Stop wasting time bouncing from system to system. Instead, track, manage and organize your school's assets and help tickets in one simple software.
Custom Demo
We'll put together a demo that addresses your school system's specific needs.
Demo on Demand
Watch a recorded demo to get a quick sense of the software's powerful features.
Request Pricing
Get an all-inclusive price estimate customized to meet the needs of your school system.